What is Publish Me NOW?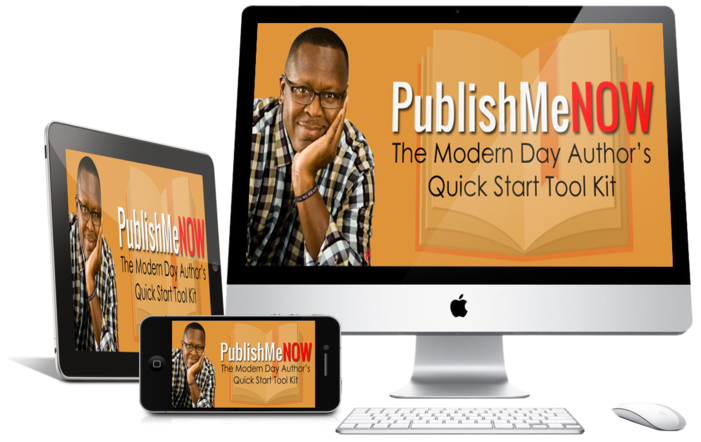 PublishMeNOW is my signature publishing system. This step by step practical approach will enable the everyday person like yourself to move forward from your book concept to book creation. My proprietary teachings and techniques will give you the confidence and courage you need to get published now and prosper!
About Dr. Fred Jones
Dr. Fred Jones, the World's only Worthologist and Publishing Strategist is the President of Father's Voice Publishing, LLC. He is an author of several books published both traditionally and self-published. He is also a member of the United State Supreme Court Bar and a beloved Business Law and Ethics professor for many years at Kennesaw State University. His passion is to encourage and teach ladies to walk in their worth, value their voice, and engineer their own economy.
He is an expert at helping messengers structure their words in a way to increase worth and wealth. He will show you exactly what to do and how to do it. Not only will his lessons equip you to get published now, you'll benefit from his personal publishing successes! His favorite topic is Worthology™!
TESTIMONIALS:
"Dr. Fred Jones was like a life raft when I was floating in a sea of empty promises and uncertainty. People had been telling me for years that they would help me in getting my writings published, and no one had done anything. It had really gotten to the point where I simply didn't believe anyone when they told me anything, as far as offering me any kind of help or guidance when it came to my writing. I had no intentions to stop writing, but I had resigned myself that if I ever wanted to get published, it would be all on me to get it done. Only problem was, I had no clue how to go about it. Then I met Dr. Jones…I have since published several books. I will always credit Dr. Fred Jones for being the first person to actually keep their word to me when it comes to my writings."
Jessica Terry, Author, Speaker
#PUBLISHMENOW